Learn to Share the Gospel – Training Dates: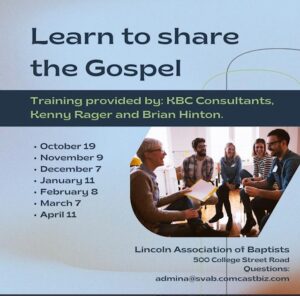 'Let's Hope' – April 28, 2024
Central Hardin High School
Pending Schedule 4:00pm – 7:30pm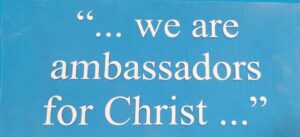 Three ways to get our newsletter:
1. WEBSITE – Go to our webpage (www.svabaptist.org) and click on the 'Up to Date' tab.
2. BY EMAIL – Sign up to receive an emailed copy – to subscribe send an email to dom@svab.comcastbiz.net.
3. BY SNAIL MAIL – Send us your address to subscribe; contact us by email, (dom@svab.comcastbiz.net), by phone (270-765-4023) or FB messenger.
Stay Up to Date on our upcoming events and other information by following us on Facebook!